Interview with Jo-Anne McArthur and Keri Cronin – feminoska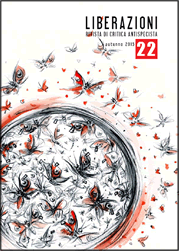 Interview with Jo-Anne McArthur and Keri Cronin
by feminoska
IT version (Liberazioni, n. 22, 2015).
Tell us more about the Unbound Project. Your previous work, We Animals (which has been recently published in Italy) appears to be a much broader project focused on our relationship with other animals. Why did you choose women in animal activism as subject for this new project?
JM: The Unbound Project evolved naturally from We Animals. I've spent over a decade documenting our uses and abuses of animals, as well as the amazing people helping animals. So many of those people are women; the animal rights movement is made up largely of women and always has been. I've met such strong, dedicated women around the globe, during the course of shooting the We Animals project. Change happens in many ways, and one of those ways is through inspiring others. I realized I had a growing body of work about women change-makers and that I'd love to share their work and their vision with the world. The We Animals work will always continue, but it's growing branches. Unbound is one of those beautiful branches. Unbound will also make visible the plight of animals, while highlighting and celebrating the good being done by women. Men in the animal rights movement, and in society in general, get the spotlight. We are excited to be shining a light on women's work, bravery and passion through this project.
(continue)
Tags: animals, feminoska, interview, jo-anne mcarthur, keri cronin, unbound project, we animals, women